Weight Loss Cabbage Soup Recipe (Wonder Soup)


For original article click here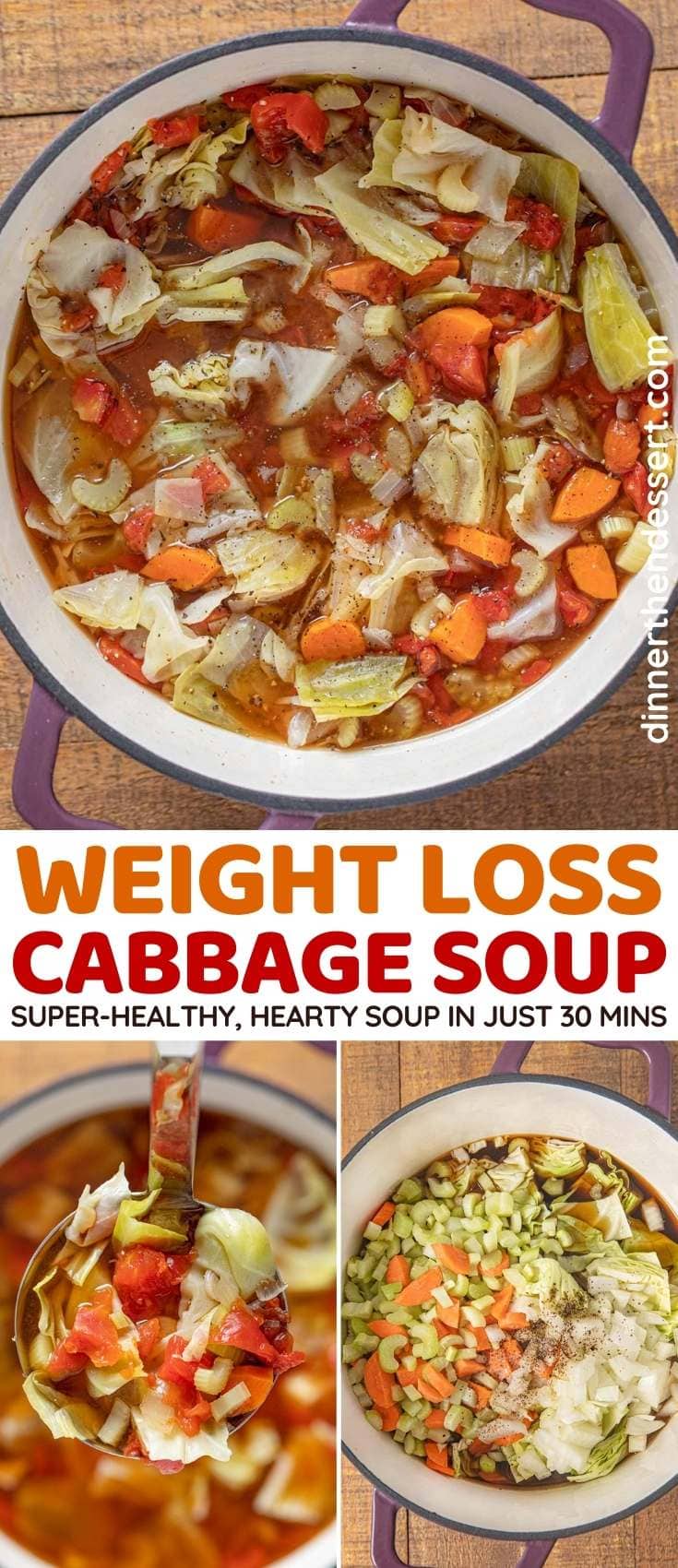 Weight Loss Cabbage Soup is an easy vegetable soup that's great for dieting but still flavorful, comforting, and filling—made in just 30 minutes.
This Soup Recipe is even healthier and easier than Classic Cabbage Soup but is also delicious and enjoyable.
WEIGHT LOSS CABBAGE SOUP
Weight Loss Cabbage Soup is also known as Diet Soup, Wonder Soup, or GM Diet Wonder Soup. This Cabbage Soup is the central part of an eating plan that has been around for years enjoying unlimited Cabbage Soup throughout. (Note: we are not advocating to be nutrition professionals OR advocating that you follow a specific diet. We just wanted to offer the recipe and give you the background of it.)
Wonder Soup makes a great starting point for healthy eating because it's low in calories, nutrient-dense, fat-free, and sugar-free.
Hearing all that, you might be starting to picture an awfully bland soup, but luckily the flavorful ingredients like cabbage, garlic, tomatoes, basil, and oregano give this broth-based Cabbage Soup an excellent taste while remaining low-calorie. This is a delicious soup that you can enjoy for an easy healthy meal once in a while. If you just have Cabbage Soup as a regular dinner, you can make some Soft Rolls to go along with it for a comforting meal. 
MORE SOUP RECIPES
Prepping the Wonder Soup
If you're meal prepping this soup for the whole week, it's a great idea to get soup prepped in advance. The last thing you want is to have to chop up all the vegetables then wait for the soup to heat up when you're already hungry.
Start by cutting up all your vegetables. This recipe will be enough for several servings, but you may want to double up if you're eating it for the whole week.
You can combine the full recipe right way, or divide the ingredients into serving-sized containers to store in the fridge. Then you can just add broth and heat up one serving at a time.
If you make all the soup right away, then let it cool to room temperature and store it in an airtight container in the fridge. You can heat each serving in the microwave or on the stovetop for a few minutes.
VARIATIONS ON WEIGHT LOSS CABBAGE SOUP
Meat: There are a lot of ways you can change up the recipe. To make it more filling, try adding in some meat like chicken, turkey, or beef. It may not be as low in calories, but it will still be healthy and delicious. If you're starting with raw meat, you'll want to sauté it for a few minutes ahead of time to get it browned. If you don't want to add meat, but still want to make the recipe more filling you could cook in some lentils with your Cabbage Soup.
Broth: You can exchange the vegetable broth in the recipe for chicken broth or beef broth if you prefer. You can also use low-sodium broth if you're trying to reduce sodium.
Add-ins: There are lots of vegetable and spice/herb add-ins you can put in the soup if you'd like to change up the taste. Try adding some bell peppers, green beans, green peppers, or seasonings like red pepper flakes, paprika, and Italian seasoning.
MORE CABBAGE RECIPES
HOW TO STORE WONDER CABBAGE SOUP
Serve: You can keep this Cabbage Soup recipe at room temperature for 2 hours before you'll want to store it.
Store: To store Wonder Soup, let it cool to room temperature then put it in an airtight container. This recipe can keep well in the fridge for up to a week.
Freeze: You can also store Wonder Soup in the freezer. It will store well for up to 3 months.
Pin This
Like this recipe? Save it to your Pinterest board now!
Recipe
Save
Ingredients
8 cups vegetable broth
1 yellow onion , chopped
3 cloves garlic , minced
4 cups cabbage , cut into 1″ chunks
3 carrots , sliced
3 stalks celery , sliced
1/2 teaspoon Kosher salt
1/2 teaspoon coarse ground black pepper
1/2 teaspoon dried oregano
1/2 teaspoon dried basil
28 ounces diced tomatoes , do not drain
Instructions
Note: click on times in the instructions to start a kitchen timer while cooking.
Add the vegetable broth, onion, garlic, cabbage, carrots, celery, salt, pepper, oregano, basil, and diced tomatoes then stir well.

Bring to a boil, then reduce heat to low and cook for 20 minutes until cabbage and carrots are tender.
All images and text © for Dinner, then Dessert.
Keyword: Weight Loss Cabbage Soup
Dinner, then Dessert, Inc. owns the copyright on all images and text and does not allow for its original recipes and pictures to be reproduced anywhere other than at this site unless authorization is given. If you enjoyed the recipe and would like to publish it on your own site, please re-write it in your own words, and link back to my site and recipe page. Read my disclosure and copyright policy. This post may contain affiliate links.
Categories: