Save Time and Money With These Great Meal Plans for Weight Loss


For original article click here
Losing weight is usually always at the top of people's new year's resolution lists. We all want to be that person that we imagine in the mirror, but do we really follow through with that promise? Sadly not. If we did, we wouldn't be renewing the same resolution every year.
A lack of motivation might play a part in this; but for most people, it's really just poor planning and an even poorer diet. Generally speaking, a better diet can do wonders for both the body and the mind. Now more than ever, it is incredibly important to maintain your physical and mental health.
With another full-scale lockdown looming, 2021 is the perfect time to put those running shoes back on and shape that diet so that you can get in shape, too!
Why Are People So Unhealthy?
Modern life moves fast. A lot of people don't have time to cook a nice healthy meal. This often leads to a rapid, cheap option: fast food. Fast food is there at the click of a button or through a simple phone call, and then you can just pick it up on the way home from work and eat it in front of the TV. It's convenient and fast; but while fast food is technically still food, it is not the right food for our bodies.
Unfortunately, not everyone knows which foods are best for a healthy lifestyle so it can be daunting. That is where Fresh n' Lean steps in. Fresh n' Lean has lots of different meal plans, catering to your own individual goals. They'll do all the leg work; you just reap the rewards!
Protein+ to Optimize Your Fitness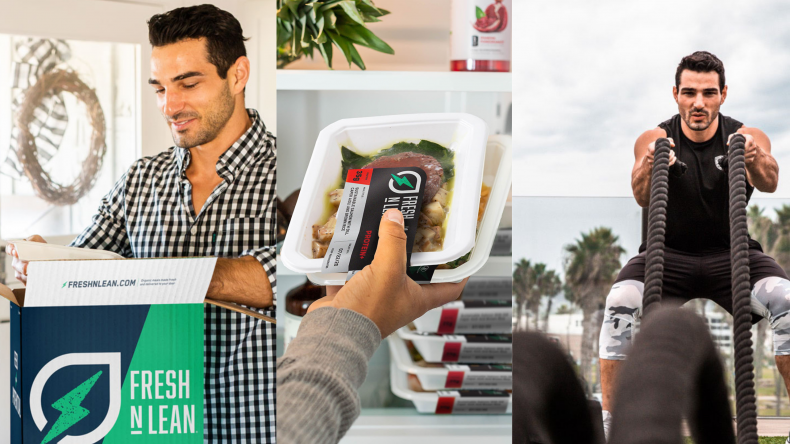 This is the ideal meal plan for gym-goers and outdoor enthusiasts. All of the animal protein in this plan is free-range, while the greens and potatoes are pesticide-free, and void of any junk. Whether you are lifting weights or running around the block, get all of the protein you need with this protein-packed meal plan!
Start your Protein+ Meal Plan today!
Keto to Cut the Carbs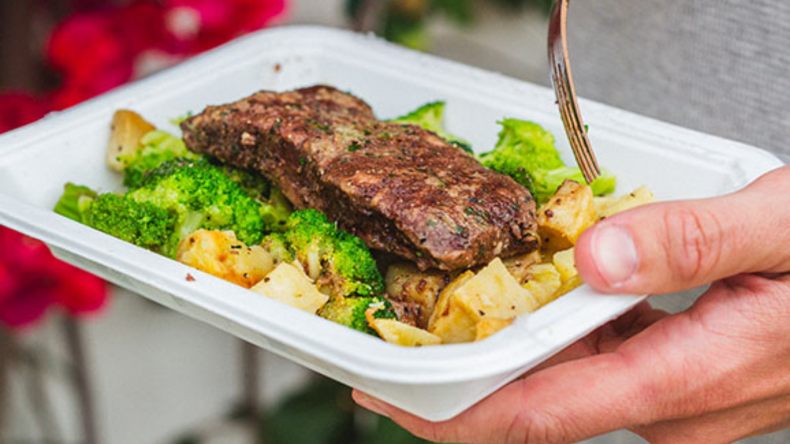 Instead of relying on carbs, a keto diet burns fat as your primary fuel. A quick way to a more athletic physique, these meals are packed with sustainably sourced meats, freshly caught seafood, and organic dairy. Hand-picked and cooked by professional chefs, a 30-minute meal is condensed down into 3 minutes, saving you time and helping you lose weight at the same time.
Order your Keto Meal Plan now!
Paleo to Enjoy Nature's Whole Foods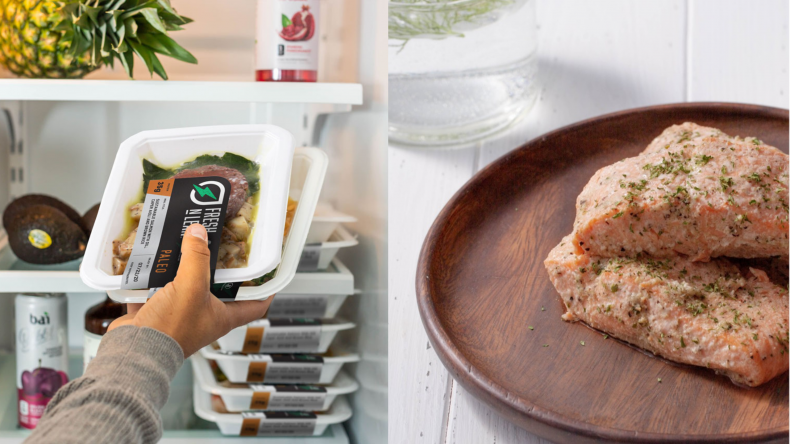 Get back to your roots where there are no artificial foods – just as nature intended. A simple diet of meat, seafood, fruits, vegetables, and nuts can be great for your vitality. All sustainable, feel yourself being rooted in nature with gluten-free, soy-free, and grain-free food. This calorie-free diet will help you thrive in the modern world by keeping you grounded in organic goodness!
Standard Vegan to Eat Really Clean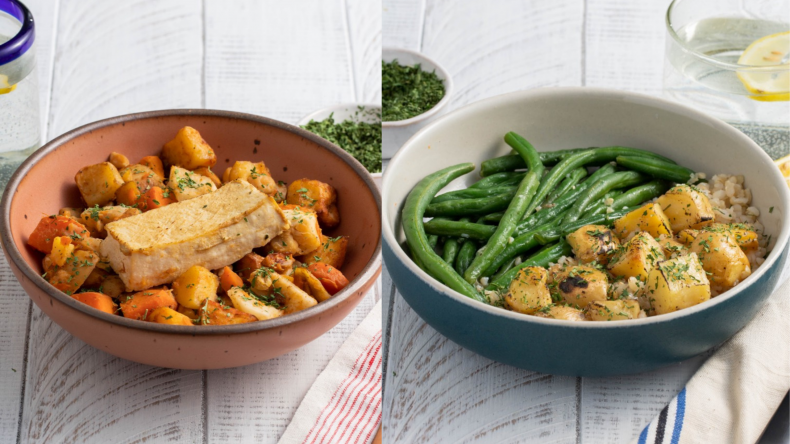 Not a meat eater? Don't worry. Fresh'n'Lean has a wide range of creative vegan options available. Give your immune system a boost with vitamin-rich fresh fruits, vegetables, and natural carbohydrates. Healthy, protein-filled plant-based "Chickn" made from soy protein, sunflower oil, and a blend of spices is perfect for flexitarians and vegans alike.
Order your Vegan Meal plan now!
Low Carb Vegan to Cut the Carbs and the Meat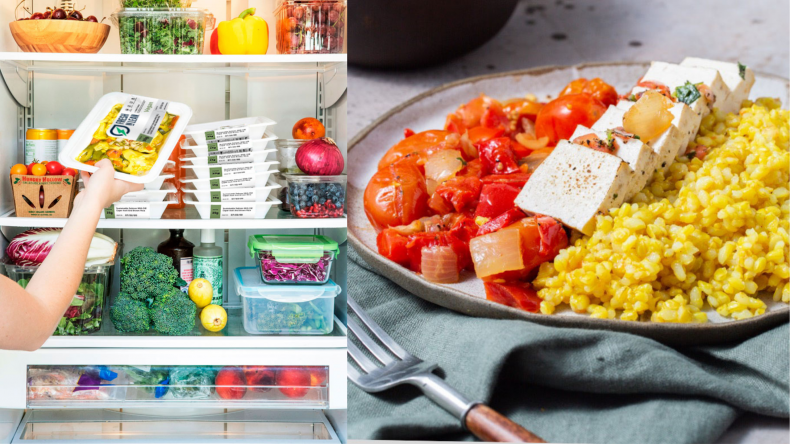 Counting carbs and prepping healthy meals can take time and add unwanted stress to your day and to your weight loss plan in general. If you are trying to lose weight, this Low-Carb/Low-Calorie Plant-based meal plan is a great option to fuel you up for the day while lowering your intake of unnecessary carbs.
Click here to order your own Low Carb Vegan meal plan today!
Bulk to Bulk up on Everything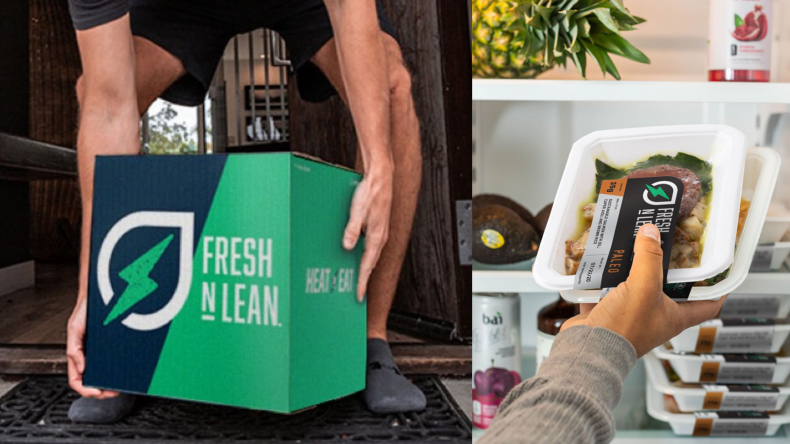 Save yourself the hassle by ordering in bulk. Delivered once a week, all of your meals will vacuum-sealed and insulated to keep them fresh. All the key food groups you need will be right at your fingertips, packed with high-quality nutrients, ready-to-eat from the fridge, and ready to be stored in the freezer for up to six weeks. All the food is designed to give you more time and save you money in the process!
How to Sign up for a Meal Plan from Fresh n' Lean
Fresh n' Lean prep is pretty simple. Just choose the meal plan for your lifestyle, how many meals you need per day, how many people you will need meals for, and whether there are any dietary restrictions to be taken into consideration. You can also choose between a meal plan or a la carte, and you have the freedom to skip, pause, and cancel your plan/s anytime.
Next, you can customize your order, picking from a wide variety of meals and snacks. Choose the number of days and meals, adjust your plan to fit your specific needs, and flag any allergy concerns.
Finally, heat and enjoy. Fresh n' Lean's meals are shipped fresh and arrive fresh. All you need to do is refrigerate (or freeze) the meals you won't be consuming right away and heat up the ones that you will. They all come ready for the microwave or the stove.
Whatever your preference, Fresh n' Lean's meal plans are a great way to lose weight and keep it off whilst saving time and money in the process. Fresh'n'Lean does the work so you don't have to worry about counting calories or grocery shopping for the highest quality ingredients or throwing it all together. Simply click and enjoy!
We may earn a commission from links on this page, but we only recommend products we back. Newsweek AMPLIFY participates in various affiliate marketing programs, which means we may get paid commissions on editorially chosen products purchased through our links to retailer sites.