Keto tuna and avocado salad – Recipe
For original article click here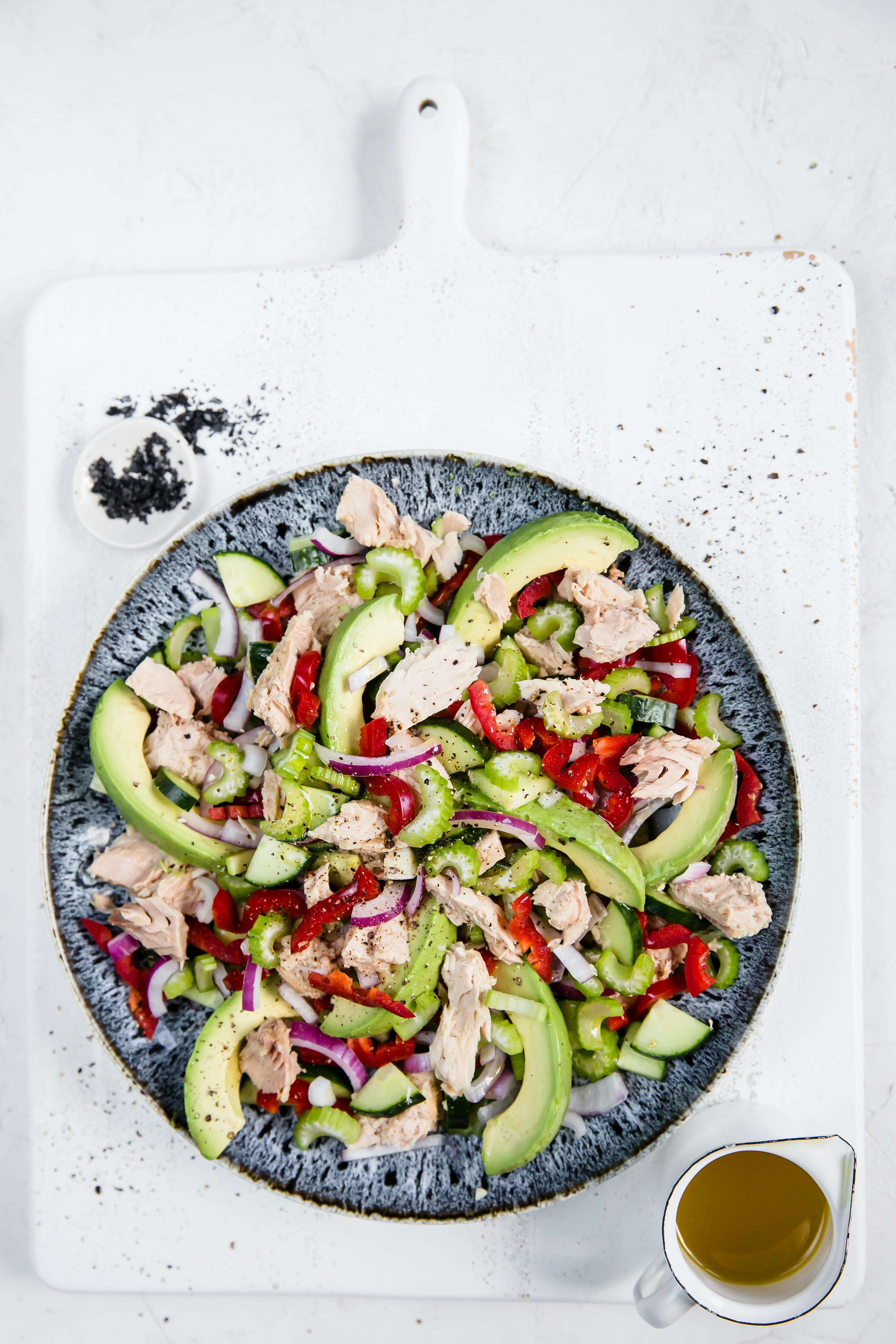 Not a fan of mayo, but love tuna, avocado, red pepper and onion? What if we tossed all of those with a tart lime and olive oil dressing? You'd have a quick, simple and budget friendly meal in under 15 minutes!
USMetric
1234567891011124 servingservings
Ingredients
1½ lbs 650 g can of tuna in water
3 oz. 85 g red bell pepper, slicedred bell peppers, sliced
2 oz. (52⁄3 tbsp) 55 g (80 ml) red onion, slicedred onions, sliced
5 oz. 140 g cucumber, quartered
2 oz. (9 tbsp) 55 g (130 ml) celery stalk, dicedcelery stalks, diced
2 tbsp 2 tbsp lime juice
1⁄3 cup 80 ml olive oil
salt and pepper to taste
This recipe has been added to the shopping list.
Instructions
Drain the tuna. Use a fork to flake the tuna onto a plate.

Slice red bell pepper and red onion into thin slices. Quarter the cucumber, lengthways, remove seeds, and slice. Halve the celery, lengthways, and then cut into small pieces. Then peel and de-stone the avocado and cut into eighths.

Arrange all ingredients in layers on a large serving platter, or onto individual plates.

Place the lime juice and olive oil in a small jar and shake well to combine. Drizzle dressing over salad and finish off with salt and pepper to taste.