Keto Egg Muffins – Quick & Easy Breakfast Recipe
For original article click here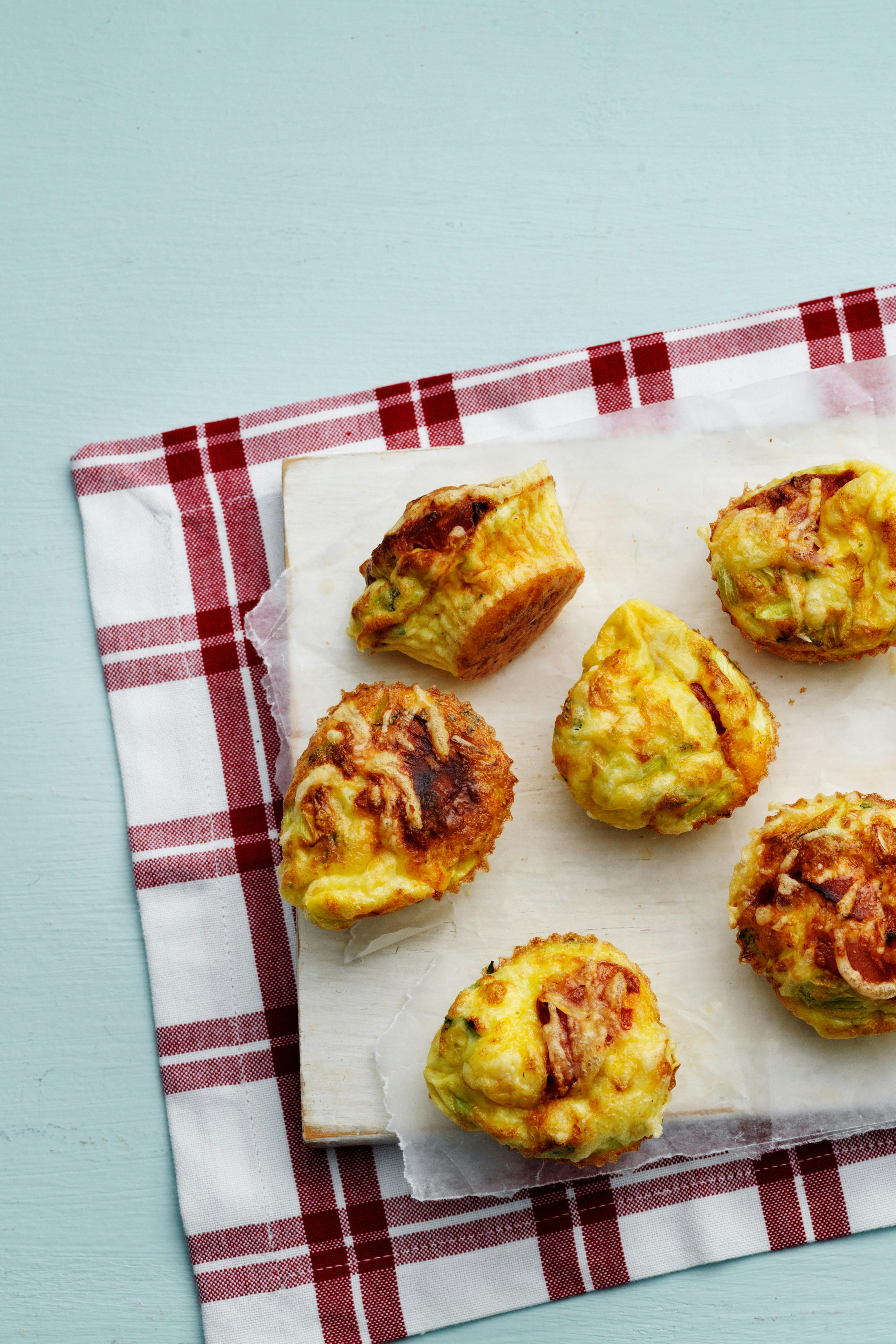 One of the best time-saving keto breakfasts of all time, hands down. Delicious, savory egg muffins are convenient, easy to make, and perfect for on-the-go adults and kids. Make ahead of time, and revel in your preparedness.
USMetric
1234567891011126 servingservings
Ingredients
2 (1 oz.) 2 (30 g) scallion, finely choppedscallions, finely chopped
5 oz. 140 g cooked bacon or salami, chopped
12 12 eggeggs
2 tbsp 2 tbsp red pesto or green pesto (optional)
salt and pepper, to taste
1½ cups (6 oz.) 350 ml (170 g) shredded cheddar cheese
This recipe has been added to the shopping list.
Instructions
Preheat the oven to 350°F (175°C).

Line a muffin tin with insertable baking cups, or grease a silicone muffin tin with butter, or use a non-stick muffin tin (two muffins per serving).

Add scallions and the cooked bacon or salami, to the bottom of the tin.

Whisk together the eggs, pesto, salt, and pepper, until combined.

Add the cheese in with the egg mixture and combine well.

Pour the egg mixture on top of the scallions and meat.

Bake for 15–20 minutes, depending on the size of the muffin tin.
Tip
Kids love these cheesy muffins; perfect for a lunchbox. Can be eaten hot or cold. Prepare a big batch and store in the refrigerator for 3-4 days or freeze them.