Keto Caprese Chicken – Recipe
For original article click here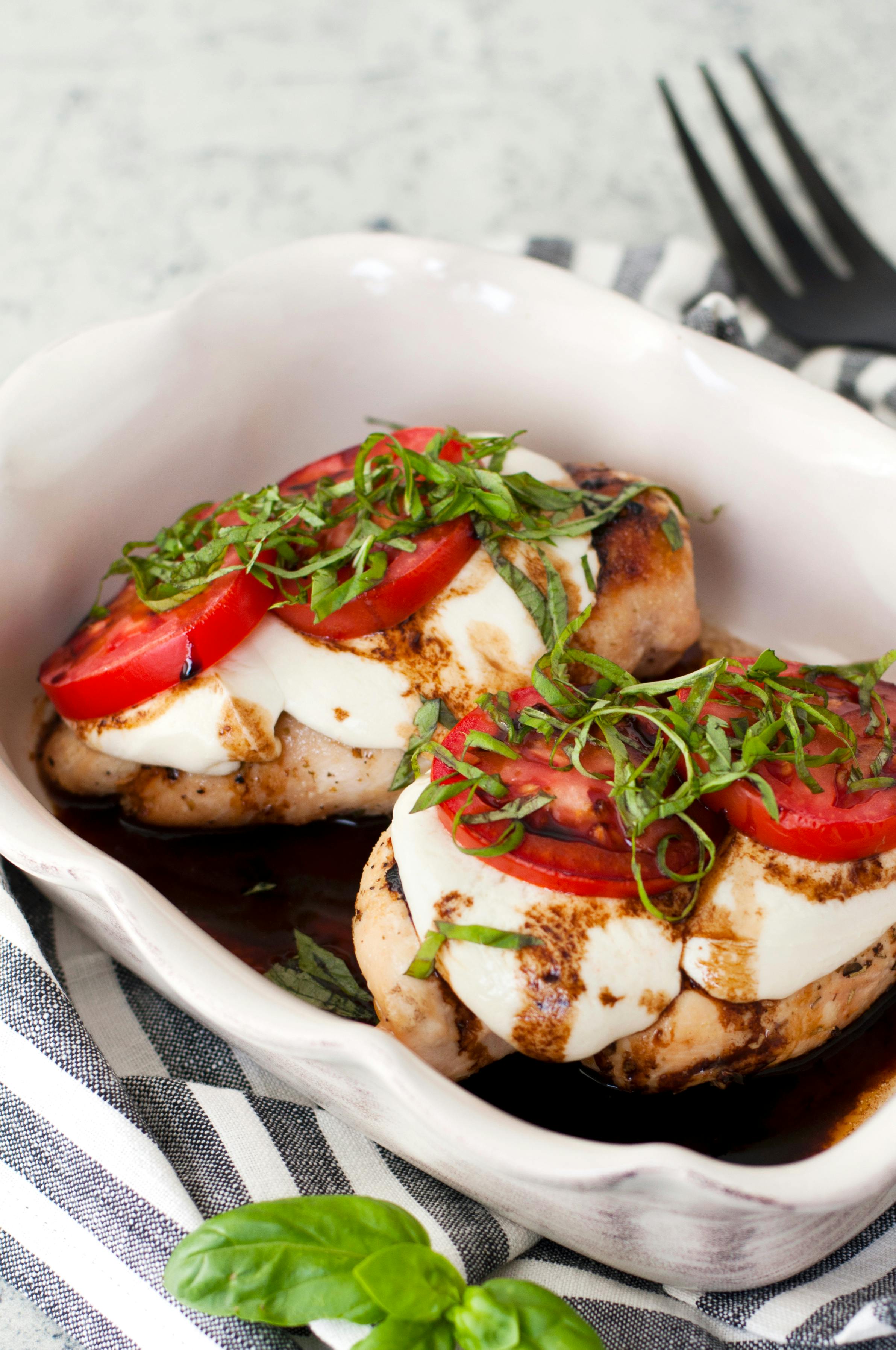 With fewer than 5 main ingredients, dinner doesn't get much easier than this keto Caprese chicken. It has all the fresh and light flavors of summer but is equally as delicious all year round.
USMetric
1234567891011124 servingservings
Ingredients
1½ lbs 650 g chicken breastchicken breasts
2 tbsp 2 tbsp olive oil
1 tsp 1 tsp sea salt
1 tsp 1 tsp Italian seasoning
½ tsp ½ tsp garlic powder
½ tsp ½ tsp ground black pepper
8 oz. (2 cups) 230 g (475 ml) fresh mozzarella cheese, sliced
2 (8 oz.) 2 (230 g) Roma tomato, slicedRoma tomatoes, sliced
¼ cup (1⁄3 oz.) 60 ml (11 g) fresh basil, cut into long, thin strips
2 tbsp 2 tbsp balsamic vinegar
Serving
4 oz. (32⁄3 cups) 110 g (850 ml) baby spinach
This recipe has been added to the shopping list.
Instructions
Preheat the oven to 375°F (190°C).

Drizzle the olive oil over the chicken breasts on both sides. Combine the seasonings in a small bowl and then sprinkle over both sides of the chicken breasts. Refrigerate for 20 minutes.

Heat a large ovenproof skillet over medium-high heat. Brown the chicken breasts on both sides, about 3 minutes each side.

Transfer the skillet to the oven and bake for 20 minutes.

Remove the skillet from the oven and top each chicken breast with fresh mozzarella and tomatoes. Return to the oven for 3 minutes.

Top each chicken breast with fresh basil and drizzle with balsamic vinegar before serving. Serve with baby spinach.
Recommended special equipment
Large oven-proof skillet