Adele Lost Weight and her Fat Fans are Jealous


For original article click here
My thoughts on Adele's weight loss.
Two weeks ago, Adele posted a picture of herself for her 32nd birthday which made the internet lose their minds. In the Instagram post, she thanks the first responders and essential workers for keeping us safe during this pandemic. However, it was clearly not the pandemic or her kind words that had the world talking. It was her body. More specifically, her weight loss.
It's clear that the singer has lost a lot of weight. I have read sources that claimed that she lost almost 100 pounds. This isn't the first time she showed off her weight loss, though. Back in October of 2019, she shocked the world when she posted a picture of herself at Drake's birthday party with the caption: "I used to cry but now I sweat." Clearly alluding to the fact that she is losing weight by sweating it out at the gym (instead of crying over her divorce).
During Christmas of 2019 she posted a picture of her with the Grinch in which her weight loss was also pretty evident.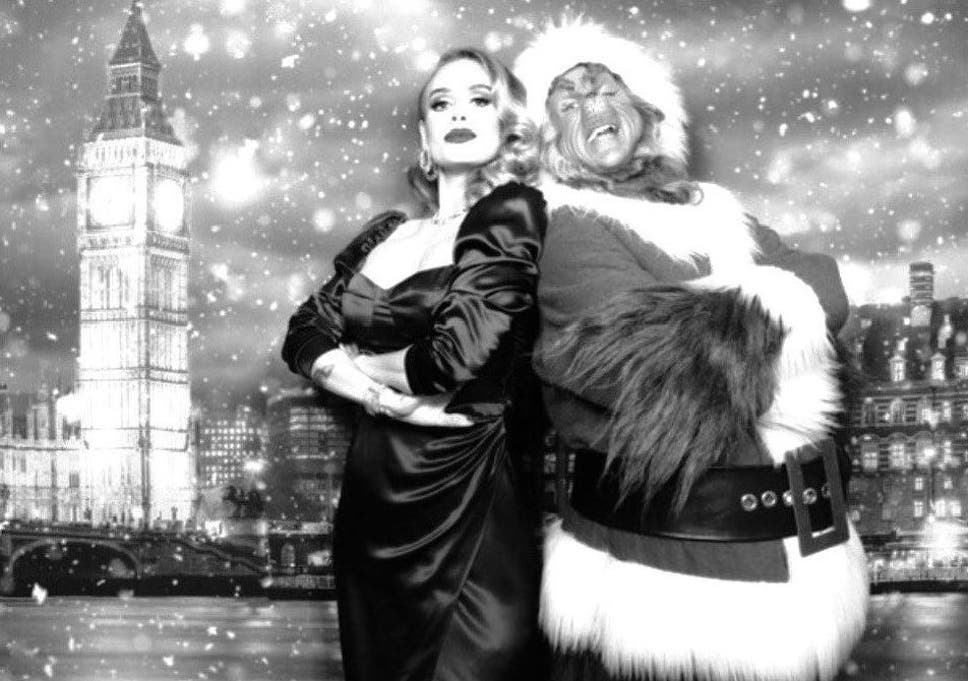 While it was clear that Adele has been slowly losing weight for a while now, it was her birthday picture that made the world go wild. As you can imagine, people were divided on her weight loss. Some fans and some celebrities commented on her picture telling her how great she looked. Others congratulated her weight loss and her commitment to healthy eating and fitness. However, some fans and critics were not too happy. Some people commented that Adele's weight loss should not be celebrated because it was 'unhealthy' weight loss associated with an eating disorder/mental health issues. Others said that Adele was always beautiful and by celebrating her weight loss we are sending the wrong message that only thin bodies should be celebrated.
I was waiting to write this post because I wanted to see if Adele would comment on the criticism or weight loss. She has not. However, there was an article published about a source close to her that said she is embarrassed that people have these strong opinions about her weight loss. She affirmed that Adele has never felt happier or healthier in her life.
You guys probably already know where I stand on this issue. I think that Adele looks AMAZING. Adele has always looked great and her singing is beyond this world, however her thinner body just looks so amazing that it's worth congratulating. It sounds to me that Adele has been trying to lose weight for a long time now and has finally achieved her goals. Losing weight is extremely hard. It takes an insane amount of dedication and motivation to stay committed to a diet plan and exercise routine. That's why most people fall off the bandwagon. It's clearly something that Adele put in a heck of a lot of effort into, so yes, it should absolutely be celebrated. It sounds that she wanted to lose weight because she wanted to feel better about herself and become healthier. Adele invested all this time and energy to herself and her health. Great for her!
To the people that are hating on her body and her weight loss, let's be honest about the situation. First, it's so incredibly unbelievable that it's her own fans that claim that she is struggling with mental health and an eating disorder. For one, there is absolutely no evidence of that. On the contrary, all the evidence points that she lost weight the healthy way over a period of time. And she seems to be healthier and happier than ever before. For another, how can her own fans accuse Adele of promoting eating disorders? You would imagine that true fans would be the first to defend her, but not these guys. They first assume completely bad ideas about her with no absolutely evidence (sound like haters).
It's obvious that these "fans" were only fans because they could identify with Adele as they were probably overweight or obese themselves. Now that Adele has left that old body and has stopped promoting obesity and being overweight, these "fans" can no longer relate to her. They feel as if their fat idol has turned on them. She has chosen the healthy (but much harder) life of being within the healthy weight range and eating healthy and exercising. She has given up on the easy lifestyle of being lazy and eating junk food. This is something that obviously doesn't appeal to most people. It's harder to be thin and eat healthy and exercise. It's easy to be fat and eat junk food all day long and never exercise. These "fans" are mad at Adele because they feel that now they have no one to represent their own obesity or maybe they even feel guilty as their idol is doing the healthy thing and they are not.
Regardless, it's obvious these fat "fans" are clearly jealous of Adele's weight loss and her commitment to a healthy lifestyle. That is the true reason why they are hating on Adele. Not because they are concerned or even care about Adele. They have no one to look up to that represents their own obesity and unhealthy lifestyle now (which they refuse to change because it's hard).