1000 Calorie Diet Plan For Weight Loss- What To Eat & Avoid


For original article click here
Home » Health and Wellness » Diet Tips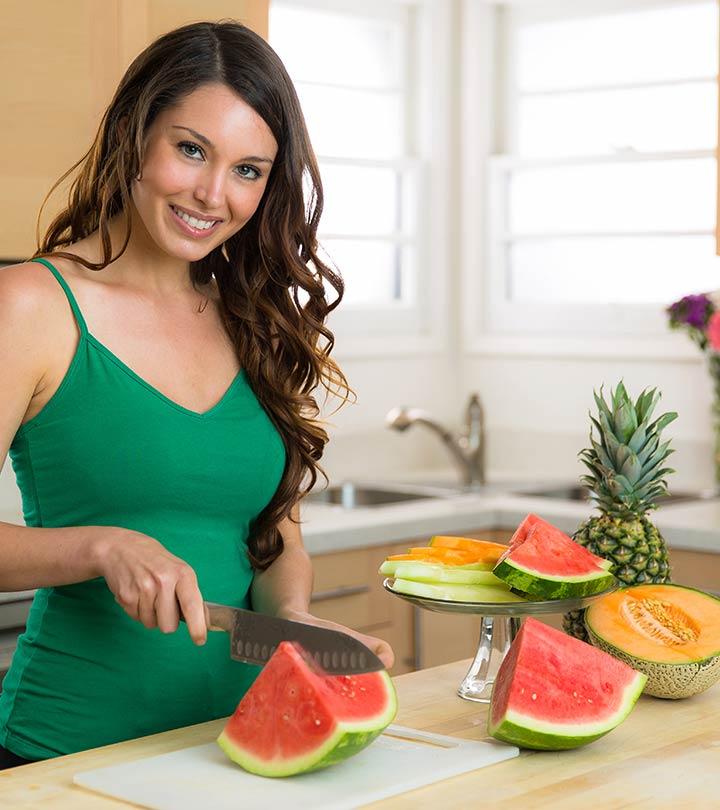 A 1000 calorie diet plan or a low-calorie diet plan is used for rapid weight loss. The rationale behind the 1000 calorie diet plan is that a drastic reduction in calorie intake results in weight loss with little or no physical activity. In this diet plan, you are allowed to consume limited carbohydrates, more low-calorie fruits and vegetables, and lean proteins. A low-calorie diet is effective in reducing body weight by an average of  8%, but this is a short-term approach (1).
Caution: Consult a doctor or a nutritionist before going on this diet as it involves a drastic reduction in calorie intake.
The 1000 Calorie Diet Chart (Sample Plan)
This 1000 calorie diet chart is a sample menu that can be followed by anyone who wants to lose weight drastically. The plan may vary based on your weight and physical activity. Consult a doctor or a dietitian to adjust it according to your body's requirements.
Variation 1
| MEAL | WHAT TO EAT | CALORIES |
| --- | --- | --- |
| Early Morning | Apple cider vinegar and warm water | 6 |
| Breakfast | 2 boiled egg whites and a bowl of fruit | 86 |
| Pre-Lunch | 100 g of low-fat yogurt | 154 |
| Lunch | Lettuce taco with yogurt sauce | 351 |
| Post-Lunch | 1 bowl of watermelon | 46 |
| Evening Snack | Green tea and 2 digestive biscuits | 142 |
| Dinner | Vegan salads with fat-free salad dressing | 221 |
Total Calorie Intake – 1008
Useful Tip – You can also have green tea in the morning instead of a detox drink. Green tea has 0 calories. A study done on mice states that it is rich in the antioxidant epigallocatechin gallate (EGCG) that has an anti-obesity effect (2).
Variation 2
| MEAL | WHAT TO EAT | CALORIES |
| --- | --- | --- |
| Early Morning | Honey, lemon juice, and warm water | 70 |
| Breakfast | Oatmeal with strawberries | 101 |
| Pre-Lunch | Green tea | 0 |
| Lunch | Cabbage soup and 100 g low-fat yogurt | 227 |
| Post-Lunch | 1 peach and 1 orange | 98 |
| Evening Snack | Green tea and 2 digestive biscuits | 142 |
| Dinner | 1 bowl of boiled lentils with stir-fried French beans, capsicum, and peas with a dash of chopped garlic | 386 |
Total Calorie Intake – 1024
Variation 3
| MEAL | WHAT TO EAT | CALORIES |
| --- | --- | --- |
| Early Morning | Veggie smoothie made of 1 carrot, 1 tomato, 1 cucumber, and a handful of spinach | 98 |
| Breakfast | Soy milk, 1 slice of multigrain bread, and 2 boiled egg whites OR Soy milk and 1 banana | 157 OR 159 |
| Pre- Lunch | 1 glass buttermilk (if following a non-vegan diet) OR 1 glass watermelon and kiwi juice | 40 OR 91 |
| Lunch | Chicken clear soup with veggies OR Roasted veggies with 100 g yogurt | 187 OR 152 |
| Post-Lunch | 1 pear and 1 orange | 143 |
| Evening Snack | Green tea and 2 digestive biscuits | 142 |
| Dinner | Baked fish and 100g yogurt OR Vegetable clear soup (cabbage, onion, garlic, carrot) with 2 slices of whole wheat bread. | 296 OR  265 |
Total Calorie Intake – 1050
Video – Expert Speaks About 1000 Calorie Diet
In this video, StyleCraze's in-house diet expert speaks about the 1000-calorie diet. She provides a complete picture of what is good for dieters who want to try the 1000-calorie diet. Watch this video to know more:
What To Eat
The selection of foods for a 1000-calorie diet should be done carefully to create a healthy menu that will get you the desired results.
The 1000-calorie diet plan should incorporate foods that are rich in vitamin B, proteins, and fiber, normally found in wheat foods and enzymes.
The diet demands a reduction in whole food types, like carbs or trans fats, as your body requires nutrition to improve overall health.
Calcium can be included by taking low-fat milk and green vegetables. Do not ignore fruits and vegetables.
Fruits like oranges, cantaloupes, kiwi, pears, strawberries, and numerous other berries that offer minimal calories can be used in salads.
Green veggies like spinach, celery, zucchini, broccoli, and artichokes are rich in vitamins and minerals besides being low-calorie ingredients.
A single portion of cabbage contains just 35 calories but is pretty rich in nutritional fiber.
Apart from this, vegetables like cucumber, celery, and eco-friendly peppers have high water content.
4. What Not To Eat
Here is the list of foods you should absolutely avoid when you are on the 1000-calorie diet:
Fats And Oils – Coconut oil, groundnut oil, walnut oil, palm oil, avocado oil, lard, and other animal fat oil, butter, peanut butter, almond butter, cashew butter, cheese, cream cheese, and ghee.
Seeds And Nuts – Hazelnuts, cashew nuts, watermelon seeds, walnuts, pine nuts, desiccated coconut, peanuts, Brazil nuts, pistachio, and chia seeds.
Dry Fruits – Dates, prunes, dried currants, apricots, figs, and cranberries.
Fruits, Veggies, And Legumes – Avocado, mango, litchi, chiku, custard apple, potato, corn, lima beans, and soybeans.
Proteins – Beef, pork, lamb, and tofu.
Grocery List
Before creating a 1000-calorie diet plan, you need to make your kitchen healthy. Plan your grocery list beforehand. Here is a list of items that you need to stock up on before you start this diet:
As it is a low-carb plan, limit buying any grains.
Seafood, fish, and lean protein like chicken breast.
Pulses and legumes.
Seasonal colorful fruits and vegetables.
Low-fat milk and dairy products.
Spices and condiments to boost your metabolism.
The 1000 Calorie Diet Recipe
You can control your calorie intake per day, but that does not mean you have to eat boring food. Make your meals exciting and tasty using seasonal veggies, meat, and spices available in the supermarket, but with a twist.
1. Lettuce Taco With Yogurt Sauce
Image: Shutterstock
What You Need
2 fresh lettuce leaves
1/2 cucumber
1/2 cucumber
1/2 red and yellow bell peppers
1 tomato
1/2 skinless chicken breast
1/2 tablespoon lemon juice
1/2 jalapeno
100 g yogurt
A handful of cilantro
1 teaspoon chili flakes
A pinch of salt
A pinch of pepper
How To Prepare
Season the skinless chicken breast with salt and pepper and boil it.
Shred the boiled chicken breast.
Grate the cucumber.
Julienne the bell peppers and slice the tomato.
Slice the jalapeno.
Take 100 g yogurt in a medium-sized bowl.
Add the grated cucumber, a pinch of salt, and chili flakes. Mix well.
Wash the lettuce leaves.
Place the sliced tomatoes on the lettuce leaves.
Add the shredded chicken.
Add a little salt and black pepper if needed.
Add the bell peppers and jalapenos.
Put a generous dollop of yogurt sauce on top.
Finally, add a few cilantro/coriander leaves.
Vegetarian Alternative
If you are a vegetarian, instead of chicken, you can add carrots, stir-fried broccoli florets, and button mushrooms.
Benefits
2. Delicious Vegan Ribbons Salad
Image: Shutterstock